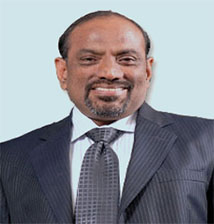 Mr. Siby Antony - Chairman
Mr. Siby Antony has over four decades of experience in Banking and Financial Services, especially in the space of Distressed Assets. Mr. Siby has been instrumental in setting up the Distressed Assets Business in Edelweiss Group. Prior to Edelweiss Asset Reconstruction Company Limited, he had an aggregate service of over 35 years as a banker. Starting his career with the Reserve Bank of India in 1969, he moved to IDBI, India's principal Development Financial Institution in 1975. Pursuing a very successful career in IDBI, he had grown to the position of Executive Director. He was appointed as the Executive Trustee of Stressed Assets Stabilization Fund, a Rs. 9000 Crore Fund created by Government of India to take over the stressed loans of IDBI, prior to its merger with IDBI Bank. He was also associated with the Corporate Debt Restructuring mechanism since inception and he was the Chairman of the Empowered Group of CDR until 2008. He also served on the board of ARCIL, the pioneering Asset Reconstruction Company in the country, as a nominee of IDBI. During his career with IDBI, as a senior executive in the Project Finance Department he was in-Charge of sectors namely, Oil & Gas, Chemicals and Petrochemicals, Steel and Textiles, besides Road & Ports. He was also associated with the Inter Institutional Group constituted by Government of India and RBI for studying the issues connected with the flow of investment in infrastructure. He represented IDBI in the informal committee constituted by Ministry of Surface Transport (MOST), Government of India for drafting/finalisation of the Model Concession agreement for road projects.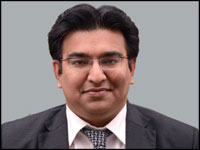 Mr. Manish Lalwani - Secretary
Mr. Manish Lalwani is Chartered Accountant and holds Masters Degree of Commence. He brings with him immense experience in origination, structuring and executing transactions. He has driven various deals and enjoys good relationships with financial institutions and Investors. He has handled investment ranging from $ 1 million to $ 20 million with turnaround potential as part of corporate restructurings and special situation. Has worked across sectors – Auto-components, FMCG, Educational, Health, Edible Oil, Textile, and Iron & Steel. Apart from corporate restructuring he also handled various assignment for Resolution of NPAs and NPLs loan and Due Diligence assignment for sale of NPA, Buy side and Sale side advisory for the same. Prior to being Managing Director and CEO of Omkara Assets Reconstruction Private Limited, he was the Founder - Director of the Areion group of companies providing varied services into advisory of stressed assets and NCLT cases.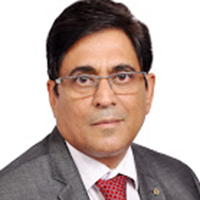 Mr. Hari Hara Mishra - Joint Secretary
Mr. Hari Hara Mishra joined India's largest bank- State Bank of India in 1982 as a Probationary Officer. He worked in various areas of banking for more than two decades and received recognition / appreciation for commendable performance in areas of Business Development, NPA Management, Customer Service, and promotion of Quality Circle etc.
When Asset Reconstruction Companies came into being after SARFAESI legislation, he moved to the ARC Sector. Since then, he has been working in ARC Sector for more than a decade in all areas like Acquisition, Resolution, Fund Raising etc. and has extensively worked with all the Rating Agencies in India for development of Recovery Rating Scale and rating of Security Receipts. Mr Mishra has been actively associated with Association of ARCs in India and worked on several ARC Industry level issues, including being associated with compilation of Report of the Key Advisory Group on ARC Sector reforms constituted by the Government of India and Standardization of ARC Transaction Documents & NPA Auction process in collaboration with Indian Banks Association. He has been associated with holding of Annual ARC Conference ARCON and is an honorary advisor to the Assocham National Council for ARCs, Banking and Financial Services. His views/ opinion on ARC Sector have been published in various Business Newspapers and Periodicals.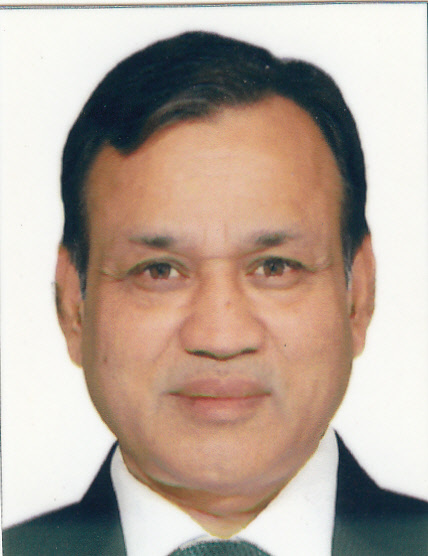 Mr. Dhananjay Kumar Jain - Treasurer
Mr. Dhananjay Kumar Jain has vast experience of 36 years in banking sector. He worked in Union Bank of India as an officer from 1977 to 2013. During his service tenure he worked different departments of Bank like Credit Department, HR department, Industrial Relation Department, NPA Recovery and Legal Services Department and Credit Monitoring and Restructuring Department. He was aptly promoted to the higher post in the Bank and he retired as a General Manager in- charge of NPA Recovery and Legal Services Department.